Used Cars and Some Great Buying Tips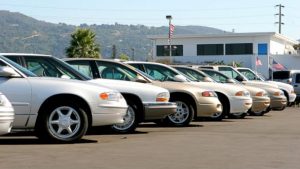 If you need to buy a used car quickly then you may be very interested in some buying tips. This really shouldn't be a decision you rush into but sometimes time can be of the essence. When it comes to buying a used car and avoiding buyer's remorse afterwards, the tips below should help to get you on the right track.
Bring along a mechanic with you to view the car unless you are a bit of a car expert yourself. This is extremely important if you are planning on buying the car on that day. Once the cash is handed over there may be very little comeback if you discover problems with the vehicle. Make sure the mechanic is somebody that you select and not the seller.
Make sure you are familiar with car documentation and what it should look like. Then it will be much easier for you to spot paperwork that is not genuine. By doing this you could avoid buying a dodgy car.
Even if you are under pressure to pick up a used car quickly do not let your eagerness be obvious to the seller. If the seller knows you are eager then you will end up paying more than you need to because he or she will use this against you. The best thing to do in this situation is to make the seller think that you don't really care about this deal at all. If you make sure to do this, then you will have a better chance of walking away with a good deal.
Be sure to plan a route for your test drive in advance. The route you take should involve a number of different road surfaces so that you can test the way the car handles them. Never buy a car without first taking it for a reasonably long test drive.
If you are buying from a private seller you will want to make sure that they are who they say they are ask to see some ID.