Eclipse Enterprises – Car Seat Cover Review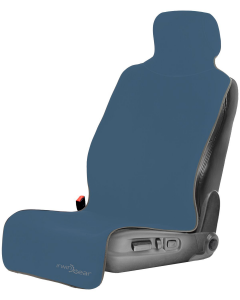 Covering your truck, car, or SUV's with a seat cover can help maintain the interior look, protect it from potential damage, cover existing stains/damage or even customise your interior to suit your taste and style. Car maintenance is one of the most important things for every car owner as the car is one of the most expensive purchases we make in our lifetime. Seat covers can protect your seats from spills, sweat, UV rays, kids, pets, entry/exist friction and many more damaging things. Seat covers can also increase comfort with the help of some added pads and insulation from heat/cold.
There are various models of seat covers on the market today, which makes choosing and purchasing the right one a difficult task. With this review, we have summarised one of the best models in the market, which makes buying a quite easy and convenient one. Here is our top pick that you can get for your car:
Eclipse Enterprises – Car Seat Cover
Eclipse Enterprises make the best seat covers for every car, truck and SUV on the market today. The company is known for their accuracy of fit and quality of the fabric. Whether you are an athlete, got dirty after hours of hard work or you spent the day at the beach, the waterproof Eclipse car seat cover will easily and quickly shield your car interior from that sweaty, dirty, smelly or sandy body. Made from Neoprene the Eclipse car seat cover is an innovative seat protection accessory that blends functional design and high-performance material. It is made from 3mm thick neoprene material to resist dirt, liquids, and odours.
Designed for everyday use, the car seat cover installs in a matter of seconds. Place the seat cover on your headrest and lay it over your seat without stress; it's that simple, there are no straps or hooks to slow you down while installing. The design measures at 54″ long x 21.25″ wide and will fit the buckets seats of almost every cars, SUVs, and trucks.
The Eclipse car seat can be easily cleaned: either wash it by hand, hose or in the washing machine on the gentlest cycle with mild detergent. Do not iron or beach. Hand and dry in a cool, dry place.
Special features:
The car seat cover is the easiest way to protect your car seat from sweat, smell, and stains. Always available when needed.
Easy installation in a matter of seconds for today's busy lifestyle. No annoying straps or hooks to battle with.
Comfortable non-slip neoprene. The car sit is waterproof and fit well with your seat. Stays firmly as you get in and out of the car.
Universal for all cars, trucks, and SUVs with a unique design.
Product description
Color:    Blue
Brand:    Eclipse Enterprises
Item Weight:    1.4 pounds
Package Dimensions:    11.6 x 10 x 2.7 inches

If your vehicle is new, installing a set of seat covers is a good move that will protect your seat from everyday wear and tear. If you are using your old car with torn and tattered seat, a set of covers will beautify and give the interior the new look. Investing in Eclipse Enterprises car seat covers is a smart move.