5 Best Tires for your Car by Brands
Among the plethora of moving parts that make an automobile work, its tires are quite literally the most important. Tires can easily put a large dent in your wallet if you spend a lot of time on the road, but even if you only change your tires every few years, they will always be an unwelcome expense. Just fitting the cheapest tires is not always the best option. Some budget tire brands are decent performers, but having peace of mind on that rainy day can outweigh the costs. All road users rely on the ability of those four black circles to maintain a good grip of the tarmac, so many drivers still prefer to rely on the reputation of established products and brands when forking out for replacement tires.
Let's take a look at top 5 best tires for your car by brands and help you make a smarter shopping decision.
Best Tires for your Car to Buy in 2018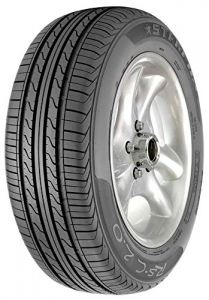 No matter what type of vehicle you have, you'll be able to find a Goodyear tire that fits your needs and increases the comfort of your drive. This is possible because Goodyear researches and tests new methods of manufacturing for a wide spectrum of tires. Their innovations have benefitted astronauts, race car drivers, and everyday commuters, supporting Goodyear's reputation as a leader in the tire industry. Whether you need high-performance tires or just a new set for summer road trips, Goodyear provides tires designed to improve your vehicle's traction, handling, and fuel efficiency. For years, Goodyear has been pioneering new technology to benefit drivers everywhere. One of these innovations is the incorporation of soybean oil into its tire manufacturing process. By blending the soybean oil with silica, Goodyear tire engineering uses less energy, and the tire tread boasts a 10 percent increase in overall lifespan.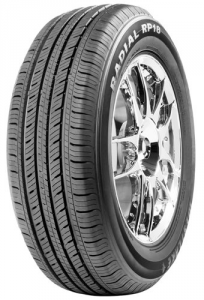 Westlake Tires are a budget-oriented brand made by the Hangzhou Zhongce Rubber Co. Ltd. The tires are built in a large, state-of-the-art facility in China, and adhere to all the specifications of the many global markets where they export tires. Hangzhou Zhongce has over half a century of experience building tires for North American vehicles, and they have earned a reputation for good quality at excellent prices. Smart consumers look for everyday value, and Westlake delivers with its uncompromising commitment to a perfect balance in their tires – performance, value, and quality. Westlake offers an expansive line of tires that cover passenger, performance, light truck, SUV, and CUV. This is a famous tire brand that has years of successful experience on the market.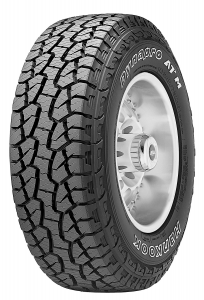 Hankook Tires is the eighth largest tire manufacturer in the world. They are a Korean company dedicated to product quality and highly automated production, which has made them a highly respected premium tire brand. Hankook has been involved in Formula DRIFT for 10 years, and have six drivers including the 2016 Champion Chris Forsberg. Currently, they have five production facilities located around the world including China, Korea, and Hungary and will soon be manufacturing in Tennessee. The brand is growing quickly thanks to major sports sponsorships, frequent consumer promotions and an increasing number of vehicle manufacturers choosing Hankook tires as original equipment, such as Ford F150. Hankook Tire is actively embracing the global stage through constant technological development and a commitment to innovation. Hankook Tire's goal is to provide sustainable solutions that deliver driving satisfaction to its customers.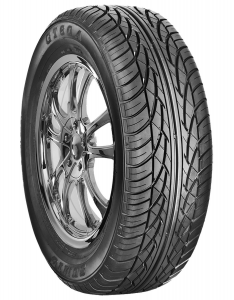 Doral Tire is a private brand that is owned by Treadways Corporation, and manufactured under the Sumitomo brand. Doral Tires is well known for affordability without losing quality. Doral Tires produces tires for passenger cars, SUV's, light trucks, medium trucks, performance vehicles, and agricultural equipment. The SDL line of Doral tires is some of the more popularly known Doral tires and their bestselling line. The SDL line of tires is known for being affordable and good quality tires. Some say that the SDL line is the premium line of Doral tires. This line is also known for having great all-season tread, steel belts, and a polyester cord body – making these long lasting, durable, all-season tires. If you are in the market for a set of tires from a brand and manufacturer you can trust at an affordable price, look no further than Doral Tires.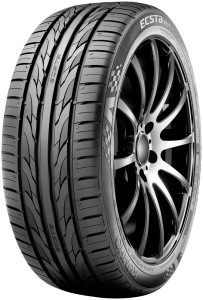 Whether for commuters, racers, or commercial truckers, Kumho tires create comfortable, environmentally friendly drives no matter what kind of vehicle they're installed on. Through numerous patented inventions, Kumho's products provide advanced road control and are approved by the Environmental Protection Agency's SmartWay program, which states that Kumho tires reduce vehicles' fuel usage. While offering a greener tire option, Kumho doesn't sacrifice on performance. The tires are built to last for the long haul so customers can remain safe on the road. And while providing high-performance tires, Kumho has never strayed from its dedication to benefiting the community. The unique and versatile innovations of Kumho tires satisfy customers every time they take their vehicles on the road. With highly capable tires, conquering tough, hazardous road conditions are easier than ever. Kumho's environmentally friendly practices not only provide responsible products but also help to reduce the negative environmental impact from the company's manufacturing process. This is the best tire brand we highly recommend to use.
---
Tires obviously play a significant role in your vehicle, and they are arguably the most fundamental component of your car in getting you from point A to point B. Choosing the right performance tire can be tricky, but as time goes on, a relatively small handful of tires have worked their way to the top of the heap. Tires provide the only contact your vehicle has with the road, so when it's time to replace them, you need the right information to get ideal tires for your vehicle. A tire purchase should not be a quick, at-a-glance decision, as they are critical to the safety of your vehicle and, more importantly, you.
A new set of tires can be costly, but the fact is that every motorist needs to take responsibility for every part of their vehicle – and tires are right up there amongst the most important parts. This means ensuring your tires are in a safe and legal condition. For your safety, and that of other road-users, it's vital you get to know your tires and regularly check them for any defects. Give serious thought to the tires you buy and try not to treat them like a grudge purchase, but rather an investment in your safety on the roads.