Why You Should Use Car Brokers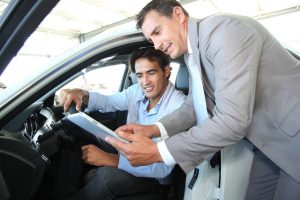 Everyone seems to be very busy with their lives these days, so much so that many are hiring out services for tasks that they would have once done themselves. People hire out the housecleaning, laundry, cooking, grocery shopping and errands, babysitting, among other tasks. A lack of time and patience for these things and a desire to spend time on the more important things in their lives is the reason behind it all.
One of the necessities in all of our lives is the ability to get around, which requires most of us to own a car for this purpose. And while we all may have a definite idea of what kind of car we would like to own and how much we would like to spend on it, we do not always have the time to devote to searching for it. This is what car brokers are hired to do.
More and more people are turning to car brokers for their services. This will allow you to pay a fee, usually a few hundred dollars, and save potentially thousands on the perfect car that you have dreamed of.
Purchasing a car can be a tricky affair, and it can be a bit nerve wracking reading all the fine print and trying to make sure you are aware of every extra fee, taxes, and other add on expenses. Car brokers are quite knowledgeable about these affairs and can guarantee you the car you want at the price you can pay, no fine print involved.
Do your research beforehand and you will benefit by having a car broker that is there to work for you. There are a lot of brokers out there, but not all are legitimate. Do not be afraid to ask questions before you make a choice.
You need to ask what their flat rate fee would be for the type of car you are considering, as this will vary from car to car. Any broker that asks for money up front is most likely a scam or is planning to take you to the cleaners, so it is advisable to avoid this situation. They should charge a flat rate that is settled before your purchase.
For an even better deal, you may want to look into club stores like Sams and Costco. Many stores like these or even AAA will offer services similar to a broker at a much cheaper rate, if not free.
With the potential to save a large sum of money, you will find that using a broker is highly effective. Not only this, but it will save you a lot of valuable time that can be spent on more important things. You can spend more time with your family, get the car of your dreams, and save thousands while doing it. That sounds like a deal worth finding a broker for.