Automobile Gauges and Speedometers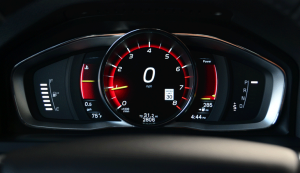 The number of car manufacturers these days is increasing along with its high demand for necessity. Talk about the convenience that it can give in driving and attending work or even to school, being on a rush in the morning. But even with the importance of cars emphasized, it is also very essential for an owner to know the car's different parts like auto gauges.
You can find these auto gauges in the car?s dashboard. They serve as your indicator if there is something that is wrong with the car. For instance, you are experiencing trouble with your car temperature, then you would know if there is a need to see a mechanic already.
When it comes to auto gauges, you are assured that its temperature and speed measurement is very accurate. As good as they can be in measuring these things, they also work as diagnostic tools in your car that can help in keeping you safe while on the road.
An example of this is the temperature measuring tool in your car. If you notice that your car is intermittently overheating, you can bring it to a mechanic and have it checked right away for any parts that may need replacement. This will keep you safe as overheating of your car might cause fire and endanger you while driving.
Speedometers are among the auto gauges found on the dashboard. This is an indicator of your current speed limit. By indicating that you have exceeded more than the speed limit, you will keep yourself from getting into accidents like hitting to a property or another person.
Aside from being involved in an accident, this would also save your finances from paying speeding violation tickets. This would also keep you from paying too much premiums on insurance as you will not be placed on high risk car insurance, which costs more than the regular ones.
Since auto gauges are going to help you in determining speed and others factors about your car, it is also important for you to have it regularly checked or calibrated so you will know that it still gives an accurate result for you.
Auto gauges are very important for your car in terms of safety and finances. You just need it to be checked regularly and properly to make it work for you for a very long time or have it replaced when it needs to.