Actron CP9125 C PocketScan Code Reader Review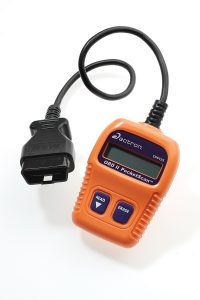 Technology keeps evolving it is now possible to check and diagnose your vehicle without going to the car service station or car dealer. PocketScan Code Reader is a scanning device designed for scanning and diagnosing your car. Visiting the service station can be expensive, using this tool might save you some significant amount of money. However, that's not the only benefit you get from using this tool.
There are several manufacturers of PocketScan Code Reader out there each promising optimum solution and performance for your vehicle, but how do you choose the right one? Here at xlraceparts, we do the review one of the best product in the market putting in some vital consideration like quality, performance, customer ratings, the manufacturer's history and other factors that affect purchasing and usage. Here is our pick;
Actron Autoscanner
With over 40 years of experience, the Actron is one of the leading manufacturers of the automotive diagnostic tool. The company product line has something unique to offer individual regardless of their experience. The Actron diagnostic device is easy to use, fast and the most efficient way to turn off vehicle's check engine light. All their products are compatible with vehicles from 1996 to date. All Actron scanner has access to RepairPath.com, an online platform that offers additional repair and diagnostic information. All their products are manufactured using the latest technology after series of countless hours in Researching, Testing, and Development. The Actron scan tools are designed for professional and DIYers who love to operate on their cars. The company has a friendly customer service that will provide users as much information needed to diagnose their vehicle. Here is a quick review of their product:
Actron CP9125 C PocketScan Code Reader
Are you are a professional mechanic or DIY-er, the Actron CP9125 is an excellent scanner that won't disappoint you when working on your car. The Pocket scanner is easy to use and has all the basic features you need to make your diagnosis and repairs, and also if you own an auto repair shop, the scanner comes with advanced functions that would make your work easy. The pocket scan enables the operator to read diagnostic trouble codes (DTCs) of 1996 and newer OBD II cars. This helps the user to determine the cause of any fault quickly and correct the check engine light displayed. One of the best features of the device is its speed to diagnose fast and accurate. The device runs on a fast-quad core processor which helps in achieving a smooth operation during usage.
The Actron CP9125 OBD II Scanner is highly rated by customers all over the world. The scanner technology can be updated through the internet when there is an upgrade in their software. For most car enthusiast who loves to know what the scanner is diagnosing, the device comes with a large screen that shows live graphing details. This pockets scanner allow the user to clear the error message once repairs are made. The simplicity of this device attracts multiple customers who find the tool easy to use. The scanning device comply with CAN compliant making it useful and free from damage when using during operation. This invention is one of the best troubleshooting tools on the market that offers high quality and performance at a budget-friendly price. The Actron detect an error that most scanners in the market failed to detect.
Product Description:
Brand: Actron
Model: CP9125 C
Item Weight: 2.3 pounds
Product Dimensions: 10.3 x 6.3 x 2.3 inches
Special Features:  Includes OBDII 16-pin connector, Includes software with 5,000+ trouble codes, Works for most cars and light trucks since 1996
Conclusion
If you are searching for the easiest and quickest way to scan for trouble codes, then this device is the best for you. The Actron CP9125 is great for both advanced and novice mechanic. The design is so compact that it will fit right into your hand. The device displays basic information on its large LCD screen. The device enables users to easily and quickly link to their vehicle. It comes with a CD software that contains 5,000+ diagnostic codes, OBD II 16-pin connector cable that provides both data and power connections.