Tekonsha 90885 Prodigy P2 Electronic Brake Control Review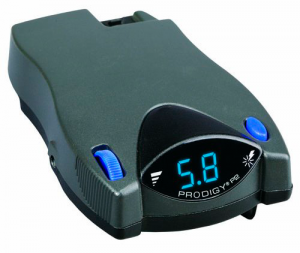 No matter how efficient your car brake could be, it takes a lot of power to bring the massive weight of a towing vehicle to stop, and in many cases, it requires more than just the vehicle's brakes. The use of Electronic brakes came at the right time to lift the trouble that most trailer drivers were having when controlling their vehicle during heavy-duty towing. With an electronic brake, you can apply more power to your braking system helping you to stop your towing vehicle easily.
There are various models of Electronic Brake Control on the market today, which makes choosing and purchasing the right one a difficult task. With this review, we have summarised one of the best models in the market, which makes buying a quite easy and convenient one. Here is our top pick that you can get for your car:
Tekonsha 90885 Prodigy P2
The Tekonsha Prodigy P2 is one of the latest advanced brake controllers available from Tekonsha. This newest technology features motion sensor technology that senses the vehicle's deceleration rate and applies the proportional braking system if need be. This is usually very useful when towing heavier trailers or trunks. The 90885 Prodigy P2 has a feature that gives the braking system the ability to apply more power in cases of emergency. The braking system works in proportional reserve; the system has no vertical mounting limitations. The diagnostics are easy to understand as it shows the battery level, output current, output voltage and brake.
The Tekonsha Prodigy P2 electric brake control offers up to 4 braking axles, designed to work correctly with your factory braking system. The screen displays in digital, as it shows details of voltage delivery to trailer during braking and helps in producing stops that are proportional to the vehicles deceleration rate. The product is easy to install and can be removed for secure storage when not in use. The Tekonsha Prodigy P2 electric brake is the best braking system on the market with numerous mounting options and a 360 vertical rotation. The braking system boast feature gives the driver the ability to apply more braking power during heavy towing. It maintains an incredible 4.8 stars rating and most of the buyers love the product.
Special features
Quick installation and easy disconnection feature
Multiple mounting options
Self-adjusting
Designed to work with Electric/Hydraulic Trailer Brake Actuators
Applies Power to Trailer Brakes in Proportion to Vehicle's Deceleration
Reverse Battery Protection for both Vehicle and Breakaway Systems
Includes 20127 Universal Quick Disconnect Wire Harness
Optional Custom Dual Plug Wire Harness Available
Product information
Brand: Tekonsha
Model: 90885
Item Weight: 8 ounces
Product Dimensions: 3 x 4.5 x 10.5 inches
Exterior: Smooth
Folding: No
Voltage:  12 volts
With the Tekonsha Prodigy P2 electric brake controller, you can get heavy-duty emergency braking, general braking or slow-to-an-idle braking for your trailer automatically. The Prodigy P2 meets National Highway Traffic Safety Administration (NHTSA) regulations regarding tow vehicle/trailer light activation. The product maintains an average rating of 4.8 stars. A limited lifetime warranty is offered on parts and service for this product.